Latest UK and European bank exchange rates for money transfers
Tired of being ripped off with uncompetitive euro foreign currency exchange rates and a poor high street bank service?
If you need to arrange a money transfer between the UK pound, the euro, or other popular currencies, you should consider that using your local bank to execute the transfer will cost significantly more than using a private money transfer specialist.
Sending money abroad is now even easier than ever and in most cases the funds will arrive at your designated bank account either same day or next day, whilst saving you money on the transaction.
Explore the very latest euro exchange rates and compare the top international money transfer service providers
It's always a good idea to shop around, but as a rule of thumb a specialist money transfer company will offer you the very best foreign exchange rates, beating high street banks by several percentage points.
By keeping exchange margin rates to a minimum, commission free transfers and highly rated customer service, you'll get a better deal when sending money overseas with the help of a specialist money transfer company.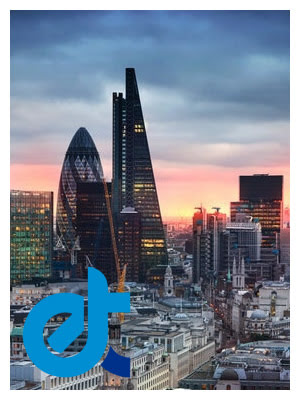 UK Bank Exchange Rates
When searching for an international money transfer provider, the first step is to consider using your own bank.
However, if you're looking for the cheapest international transfers to or from an overseas bank account, you can attain a much better deal and a faster service by using a specialist currency exchange provider for your overseas money transfer needs.
Explore all the options to ensure you make the right choice! – UK Bank Rates
Money Transfer to Spain
Need to send money to or from Spain? You might find your best deal is with an international money transfer specialist.
If you're buying or selling a Spanish property, uncompetitive exchange rates and high transfer charges will eat into your funds. If you're planning to transfer a larger sum of money to or from Spain, these charges can quickly add up into the thousands.
It pays to find the best way to send money to Spain! – Spanish Bank Rates
Achieving the Best Euro Currency Transfer Deal
Getting the very best deal on your international currency transfer is as simple as making a phone call to your local high street bank, view our website rates, and then compare the deal to what you would exchange by using a specialist money transfer company.
Try and negotiate a fixed margin rate (FX rate) with your chosen money transfer provider, as generally, banks are unlikely to offer this type of agreement unless you are a corporate customer making regular international money transfers abroad.
What's an Acceptable Exchange Rate Margin?
You should be able to achieve a foreign exchange rate margin of between 0.7 percent to 1.0 percent with a private currency broker. Banks typically offer a grim 2 to 5 percent. A lower margin rate means you'll receive more money when you make your transfer and the funds arrive to your designated bank account. UK Bank Exchange Rates
Money Transfers to / from Euro for UK Citizens
If you're a UK citizen and need to send money from UK pounds to the euro, maybe for a second home or property purchase to another euro zone country or elsewhere, then you'll save money by transferring the funds via a private money transfer specialist.
Transfer money from the euro or another currency to a UK bank account in pounds GBP, you'll save up to 5 percent of the transaction value by using a money transfer specialist, as opposed to making the same transaction directly with your bank.
Euro Money Transfers for Expats
There are several UK based, money transfer providers who can offer substantial savings when you send funds back to the UK from the euro or another currency including TorFX and Currencies Direct. You do not have to live in the UK to sign up with a recommended provider as many of their clients are based overseas (British expats for instance).