OFX Money Transfer Exchange Rates Versus Banks
Euro and UK pound exchange rates for OFX versus high street bank rates, banks typically apply an exchange rate margin of somewhere between 2 and 6 percent on transactions. This means that if you were to make a bank transfer overseas to or from euros using a standard bank service, then you could potentially lose thousands of pounds due to the poor FX margin rate offered by banks.
OFX – Global Money Transfers
Launched in 1998, OFX now have offices worldwide in Sydney, London, Hong Kong, San Francisco, Toronto and Auckland; To-date OFX has handled over £50BN in foreign exchange transfers on behalf of over 300,000 customers.
Sign Up for a Free Account with OFX – Click Here
OFX UK Pound and Euro Exchange Rate Comparison
OFX aim to secure exchange rates which are as close to the interbank rate as possible. As exchange rates are highly volatile and fluctuate throughout the day, the exact exchange will be confirmed to you the moment the transfer is agreed. UK pound and euro exchange rate examples below:
| Bank Name | FX Broker Comparison | FX Rate | GBP and EUR | FREE QUOTE |
| --- | --- | --- | --- |
| OFX | *0.7% | €1.101 info | Enquire |
| Typical Bank Rates | *1.9 to 6.2% | €1.039 to €1.087 info | Enquire |
| OFX | *0.7% | £0.897 info | Enquire |
| Typical Bank Rates | *1.9 to 6.2% | £0.847 to £0.886 info | Enquire |
*Note: A lower FX Rate will give a better exchange rate when transferring money to/from euro. OFX can save you up to 4% of the transaction value as their FX margin rates are very low: 0.7%.
OFX – Free Money Transfers and Great Rates
Simply transfer the minimum amount of £100 or equivalent and they'll take care the rest – no hidden costs or transfer fees, just the best rates. There is no obligation or cost involved when you sign up, so why not check out their live rates and compare them with what you would currently receive for your international money transfer? They're pretty sure you'll like what you see.
OFX Client Security
OFX is registered with HMRC as a Money Services Business under the Money Laundering Regulations (reg. no. 12219180) and authorised by the FCA as an Authorised Payment Institution (Firm Ref. No. 521566).
To register with OFX, there's no obligation to trade, sign up free today: click here to register
General Information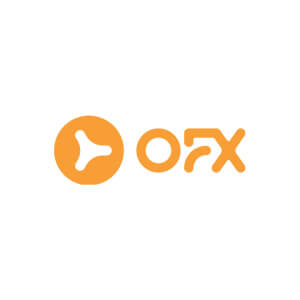 Details
Description
OFX is one of the world's largest international money transfer specialists offering better than bank exchange rates for both individuals and businesses.
Compiled By
Publisher
Website